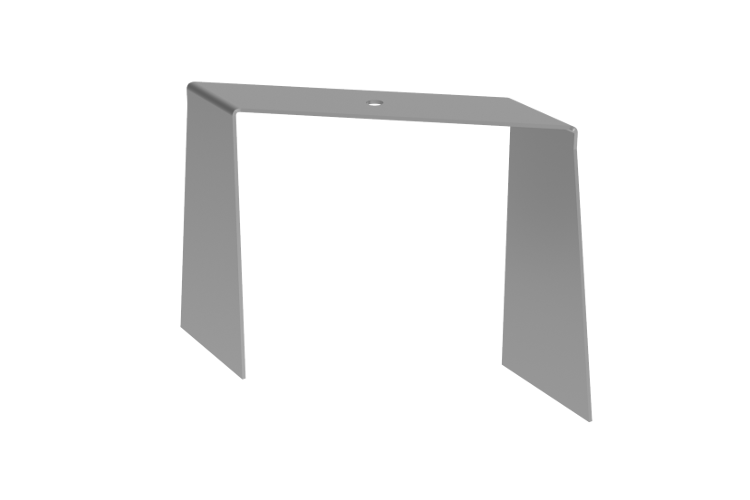 MOUNTING BRACKET ROTATE TO RECESSE THE KOMBI PROFILE
Holder for profile and fixing in suspended structures.
When assembling the profile in the recess, the handle blades should adhere to the side walls of the profile. After inserting the profile into the recess, the screw (joining the handle with the profile), protruding inside the profile in its bottom, turn so that the handle shovels come to the suspended ceiling structures.